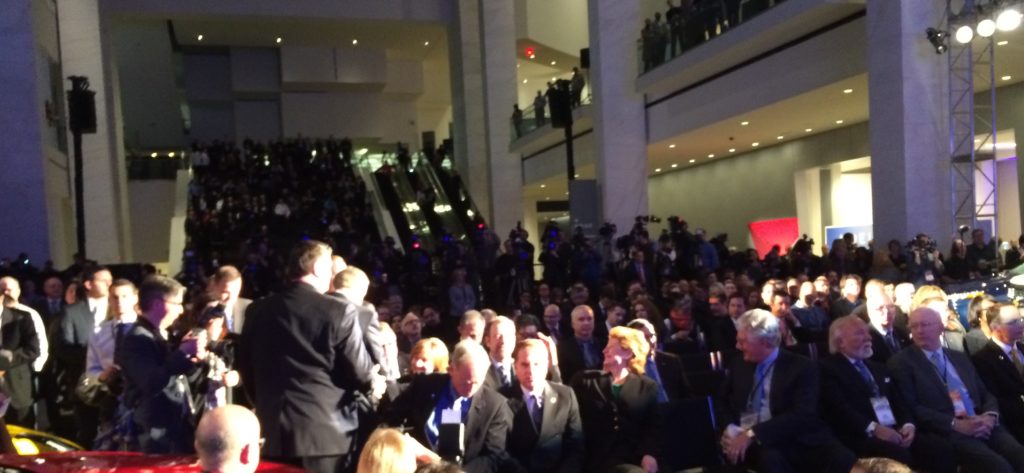 Every year, conferences are held across industries that bring people in their respective spaces together. Our list of "22 Things To Do Before A Conference" is useful for individuals going as a speaker, attendee or sponsor.
Pre – Event Prep

First is to identify what your goal is:  Is it to learn about specific info provided at the conference, is it a networking event that you are trying to capture leads or even a great place to enhance/reinforce your personal brand.  Write it down. Remember that goals are specific, measurable, achievable, relevant and timebound.
The best way to start off is to check the schedule of events and mark off the sessions you want to attend. If the conference has an app, you may be able to push session reminders to your phone. Based on what the session is about, write a few potential questions to ask in advance.
Check Twitter Search for anyone talking about the event you're attending. You can then determine if you want to follow them on social media to start conversations ahead of the event.
Check via Google Blogsearch for any references to the event. This may pull up any press release announcements, which may be beneficial for staying in the loop on new products, mergers or partnerships.
Conference agendas usually provide a list of moderators and panels ahead of the show. Write out a few facts about the companies and people you are looking to meet.
Visit conference sponsors business blogs and Twitter streams for ideas of what they are doing. Look for gaps in their business and service models that you could potentially fill. Think of social media as a free intelligence research.
Content Preparation
Consider putting up a few blog posts before the conference so that you don't have to worry about writing on a deadline at the event.
Write some of your best work in the days leading up to the conference, especially if you're launching something new. The likelihood of people checking out your blog during or before an event is high.
Consider writing posts that may help you form conversations at the event. For instance, if you're looking to work with a certain company, write a blog post about how you would service them, or help put them in front of prospective clients.
Promote your content on social media outlets such as Twitter, Facebook, and LinkedIn. Don't forget to use the conference hashtags. You can either email the conference promoters about which hashtags they plan to use ahead of time or look for them on content they have already published on Twitter.
If you're thinking of live tweeting the event, prepare ahead of time, and get by-in from anyone you know who is already attending. The more people you can get to participate ahead of time the more your reach increases.
If you take photos at the event, make sure you are in most of them. It's one thing to say you were at the event, it's another thing for people to see you at the event.
Write about people you know who may be at the event that you hope to connect with. Write about what you may want to talk with them about. When I attend events, I like to find ways I can write about the event hosts, sponsors or both. Sometimes, you can even tie several sponsors in together if they have formed any strategic partnerships or alliances.
Promotion and Other Prep

Order fresh business cards. If you're in a hurry use an online service like Overnight Prints and have your cards sent to you. Your name and logo should be the largest thing printed on your card. Make your primary mode of requested contact come first. Do not make the mistake I have…you take the wrong cards with you, and find yourself printing out flimsy "cards" at the hotel that ironically cost a fortune.
Look up any LinkedIn contacts you have that may live in the city you are visiting for the conference.  If there is anyone you have been wanting to talk to, it may be a good idea to invite them for coffee, or for the after-conference dinners that usually take place.
Pack appropriately, and be prepared. Some conferences have charging stations for when your mobile phone runs out of battery. If you have a mobile charging stick, take it with you. Conference attendees practically walk around calling and messaging- so plan to use your mobile phone 10x more than you usually do.
Get your pitch ready if you have something to promote. I prep several different pitches: standard, 30-words, 60-words, and a 140-word description of what I do. These descriptions should be telling of what you do, and if effective, leaves the door open for the person you are speaking with to ask pertinent questions.
Practice believing in yourself.
Stay connected to your family. Set alerts so you remember to call them in-between panels or after break-out sessions. Skype with them if possible, and make sure they feel they play a part in your success. They are, after all, the reason you are there.
After the Event
Remember that not meeting someone at an event is probable and quite likely. There are always missed opportunities, even when the event hosts go out of their way to provide networking sessions. Take the opportunity to reach out to people after everyone has gone home and make even more connections at that time.  As a result, this could also assist you in even more potential growth.
Don't forget to follow-up with your connections at the conference.  Be sure you follow-up as promised or just reach out in general as a follow-up to nurture that new connection.  Even more, develop a plan to stay connected.
Look back at your objective, did you reach your goal?  Calculate your ROI and determine if this event is something that you will do again.  Likewise, weigh all of the pros and cons from the event.  Eventually, you will be able to determine what your take away was from the event.