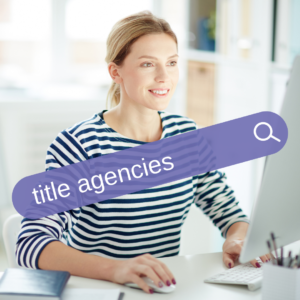 Business Directories are a key way local bricks and mortar businesses establish an online presence. These days, almost every business transaction has its seeds in an online search via a search engine (like Google or Bing) or social media (like Facebook, Instagram, LinkedIn, and TikTok).  
Most businesses know that they need to be found online, but don't know how to be found online. That's not surprising. Search Engine Optimization (SEO) is complicated and ever-changing. So, to be found online, business need ongoing search optimization processes in place. 
Small business owners may wonder: Is there an easy way to start optimizing my website? Believe it or not, the answer is YES! Getting listed in online business directories is a simple way to optimize online visibility and boost SEO. 
What are Business Directories—and How to Get Listed
Business Directory Lists are platforms that enable potential customers to identify, learn about, and contact businesses relevant to them. Prospective clients encounter lists when they search—possibly without knowing they're looking at a listing service. The best-known listing services are Google and Yelp, but there are many others. 
Top 5 Business Directories for Your Business
Google Business Profile (formerly, Google My Business) as Business Listing Directory
Google Business Profile (until recently known as Google My Business or GMB) is the granddaddy of web directories and remains the king of online search, with 91.1% of all mobile searches as of January 2020. The way Google Business Profile (GBP) works is by thoroughly linking your business with a local audience. Therefore, GBP provides the greatest SEO benefit of any directory. 
Facebook as Business Listing Directory
Over the years, Facebook has become more than social media. Today, Facebook is an important element of a business's local marketing strategy. Claiming and managing a Facebook page creates opportunities. This is because some leads may search for you on Google, but will check you out on social media. 
Yelp as Business Listing Directory
Yelp continues to reign supreme as a review site for local businesses. If you want customers to find your business, you need to be showing positive Yelp reviews. 
Apple Maps
The number of Apple devices in 2019 was 1.4 billion. All of those devices connect users to businesses via Apple Maps. Due to this high domain authority, Apple Maps listings can't be ignored. 
Bing Places for Business
While less than 4 percent of the world uses Bing as their search engine, it is the default search engine for Internet Explorer and Edge. Because Microsoft still dominates the desktop computer market, Bing listings remain important. 
Other Important Directories
After the top five listing services mentioned above, the possibilities for directories are almost endless. Here are a few other sites with general listings to consider for your local business: 
The Importance of Accurate Details in Listing in Online Directories
The information you include on a directory affects SEO as much as just being listed. Consistency and accuracy matter. If a potential customer finds your hours of operation on a directory listing and then goes to the business location only to find it's closed, that's a problem. A failed visit to a local business may result in lost business, bad reviews, and a negative impression.  
Inconsistency across listings is also damaging to SEO. When search engines try to reconcile a business's information across listings (and this happens automatically and on an ongoing basis), descriptions and information that vary by the slightest discrepancies–for example, Street instead of Avenue, having a 1 in front of the area code, or basic typos—might dissuade algorithms from believing your business actually exists. 
Most critically, the name, address, and phone number (NAP) should be uniform in every digital usage, from your website to directory listings to About descriptions on social media. 
Other basic details you should include with your directory listings: 
Website address

 

Email address

 

Hours of operation

 

Social media handles

 

Forms of payment accepted

 

Services offered

 

Brands carried (if applicable)

 
Your listings will further benefit from regular optimization. It is important to note that any updates to your business—phone number, hours of operations, service offerings—require an adjustment to every directory on which the business appears. 
Automated Listing Service
Accurate business listings help search engines and consumers find local businesses online. It's possible to go through directories and enter the information manually, but creating accounts and entering all of your business information (plus maintaining it!) is a very time-consuming process.  
JCW offers a Listing Service. We can create and sustain accurate business listings for your business, across dozens of directories. Interested in getting listed?